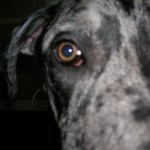 Evictions are a part of the landlord program that often scare new real estate investors. I tend to get these last minute calls (sometimes while one is in route to their magistrate's hearing) asking for advice when its to late.   As a landlord and property manager in Charlotte, North Carolina, I have handled hundred's of evictions from standard non-payment issues to the uninhabitable code and expedited drug eviction issues.   Consistency, documentation, and preparation  are the key to eliminating sleepless nights prior to the court date and  winning the summary ejectment (eviction).
I must caution any reader that each State has a different set of Statutes that dictate the landlord-tenant laws and how evictions are handled. My experience is limited to handling evictions in Cabarrus, Gaston, Mecklenburg, and Union counties in the Charlotte, NC region.  I will also state that I'm not an attorney.   I represent only those cases in which I'm an owner of the property or as an agent for the owner.  These are my opinions and not to be construed as advice. Please use the  information as idea's to be run by your own legal counsel.
Locally, we operate from the simple guideline of "No Pay, No Stay".   Tenants rarely have any defense to a summary ejectment eviction case.
Evictions occur primarily based on nonpayment, breach of lease/rental agreement, and/or a hold over.   North Carolina requires a "Ten Day Notice" to cure said breach; however, this can be waived if stated in a signed lease/rental agreement. One cannot file the eviction paperwork (properly called a Summary Ejectment in NC) until the 11th day after this notice is delivered (by mail) or once breach occurs.
In our local market, one can typically count on a court date within 14-20 days of filing the eviction paperwork.   At the eviction hearing, the magistrate is primarily interested in the tenant proving that they have paid rent owed -that the landlord is evicting for.   That is what 99% of all cases are about.  Non-payment of rent.   Fortunately, our magistrates understand the realities and stick to facts.
So what does a landlord need?
If you've not witnessed an eviction hearing, I'd suggest going down to your local municipality/county courthouse and sit in on a few. You will learn the local nuances and factors that your courts focus on.  Remember to really listen & learn.   For a court hearing one should take the following:
Lease or Rental Agreement
Notice (10 day notice in North Carolina -if not waived in Lease)
Tenant Accounting Record
Notes on any correspondence
Any records in relation to the reason for the hearing
You would be surprised how many landlords show up without even proof of serving notice nor a copy of their lease.   Guess what happens?  YUP -the case gets dismissed and the unorganized landlord has to start over from the very beginning of providing notice and/or filing the eviction paperwork. Here's a tip for what works locally:  If you don't have the proper paperwork to substantiate a claim,  ask for a continuance as you thought you had it in the file and must of left it at the office.    You and the Tenant will be giving 3-10 days to reconvene.    Of coarse you should never do this unless this is absolutely 100% truth.   Again, be organized and prepared and this should never happen.
So you show up at court and either win due to tenant not showing or from winning your case.   In Charlotte, North Carolina, the defendant/tenant has 10 days to appeal.  They may do so by paying the courts a bond (amount deemed owed at hearing) and filing reasons for court decision to be overturned.   99% of the time this does not happen. On the 11th day, you go back down to the county courthouse and file a Writ of Possession. This is a formal request for the Sheriff to deliver possession of the premises to you (the landlord).  Typically within 7-10 days, you (the landlord) and the tenant receive written notice of the date/time of the sheriff's set-out.  The day before you'll receive a call from the sheriff's office to confirm said set out.  Take a set of locks to do a quick change-out. One meets the sheriff at that time to enter the premises, secure the premises, and deliver possession to the Landlord.  Any holdover/tenant will be asked to leave -if refused they'll be arrested for trespassing.
After that, the tenant has 10 days to claim any personal possession left on the premises. On the 11th day one can set the items to the curb for trash (or bulky item pickup). From start to finish, a landlord can gain possession of their rental within 45-60 days… Not Bad -huh?
Really… an eviction is not that bad -something you shouldn't fear. I once had an expedited drug eviction were the defendants actually showed up -not to mention with an attorney.   Can you imagine that?   A continuance was granted.   As agent for the owner I showed up with 4 police officers (whom each served a function in a drug bust -you see you need the actual witnesses to provide a defendant the right to question) and a Neighborhood Association Officer.   45 minutes later with this attorney over-contributing to our abundance of carbon-monoxide, the gavel was dropped and the eviction was awarded.    Did i sweat a bit -sure.   However, I had printed out the 'expedited drug eviction' guidelines in the NC Landlord/Tenant Statues prior to the court hearing, read it, and knew the issues/topics in which to both win & defend our case.
Don't sweat it 99% of the time, an eviction hearing won't last more than 2-3 minutes.   The key is consistency, documentation, and preparation.