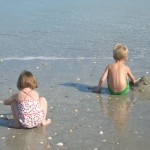 There truly is an art to Landlording when it comes to filling vacancies.  Anybody can screen for the ideal tenant; however, it takes more than just facts to line up that person/family whom is most compatible with your house and terms.
Sometimes we need to step back and ask ourselves:  What is the goal of with this rental property?
Is it to gain positive cash flow, a free & clear property with tenants paying the mortgage, depreciation along the journey, and appreciation over time?  What is the most efficient way to achieve this?  Finding residents that are financially stable, understand quiet enjoyment, and will stay for the long term.   Refer to my article: "Slow the Turn."
What are some issues that I focus on?
From a financial perspective,  I really like to see an applicant cover 3 Times rent with their NET Income (after taxes, insurance, etc. ).   I want to see what other financial obligations exists, such as car, credit card, child support, etc., and subtract this out.  I then create ranges of costs for food, utilities, gas, etc.,  and figure out what is left over to cover the rent and extra's.  If it doesn't work,  I've got to focus on that interview to see if frugality exists to handle an above norm housing expense or if they're already living beyond their means.
Beyond the financial stability,  I want to gauge the applicants social stability.  This is important for single family's and magnify's with higher density multi-family housing.   How does the applicants criminal report look?   Any domestic disturbances, assault, drinking/drug issues?  People can make mistakes; however, problems typically show up in a consistent pattern.  If your applicant likes to get drunk and yells at the neighbors, your goodwill won't be high and the costs to correct the situation (both mentally and financially) will remind you to fine tune your future screening.
Remember as housing providers, we must comply with all Fair Housing Laws!!!   With that said,  I find that differences (whether protected or not) create problems.   I had a working class multifamily were one family had a big issue seeing a female couple -who kissed in the parking lot.  While I spent time attempting to educate (and mediate), ultimately, it cost me as the couple was put on guard and ended up moving within the year.   I've got another multi-family that tends to attract 20 year olds whom like to socialize both at the bars (@block away) and at home.   Those that look at renting the property are advised to visit at random times to make sure this is where they want to call home -heck I've even had 20 somethings that didn't appreciate what appears to be the norm.   Here's the deal -I find those social 20 somethings tend to stay at least 2-3+ years (slow the turn) and also refer friends immediately if an opening exists (lowers the vacancy rate).   I find that this works with my cash flow goals and so this is my ideal target market for that property.
Some  have questioned my article, Setting Rental Rates, saying I'm just giving away rents (money)!  But am I? How bout that middle income family that hastily takes your working-class blue collar home because it appeared to be what they wanted based in their rent range?  One may say hey that's there fault that they didn't realize were they moved and don't quite feel comfortable.  Is it though? -as you'll be assured to have a vacancy within the year with at least 30 days vacancy and costs to freshen up.  Ideally you want a family that is comfortable and has commonalities with their neighbors.  Do you think a childless couple that likes to use a pool will choose the apartment community with a pool filled by family's with kids running around or the one without?   I'm not suggesting that you say no to someone that doesn't fit the mold; however, I think its important to market your amenities to highlight (and attract) to those that are interested.  It is real important that you understand what I'm saying here -as housing providers, we must follow all Fair Housing Laws.   Advertise benefits of a pool, distance to entertainment, highways, employment, etc.;however, don't suggest that your home is ideal for a student, single or family with kids.
I want you to understand that it is very important to understand that this is key in not only surviving but thriving with rentals.  It is important to not try to make your rental something that it clearly isn't.  That doesn't mean that if you've got a problem property that you just give up -It means that you focus on its benefits and target your marketing to whom those benefits appeal to the most.  Take your time in filling a rental with an applicant that fits your market -don't rush to get that vacancy filled with just anyone that appears to have the ability to make the payment.  Sure it may keep it occupied for a year; however, you'll greatly expand your wealth (and dampen your expenses) when your tenants are attracted to all that your home and neighborhood offers.
So step back for a moment.  Look at each rental property and study prior occupants history of payment and length of stay.  Pull out their old credit application and study the file.  Can you see a trend with some tenants staying longer, paying more predictably, and causing less mental headaches (on your part)?  The answer is more than likely right in front of you.
September 26th, 2010