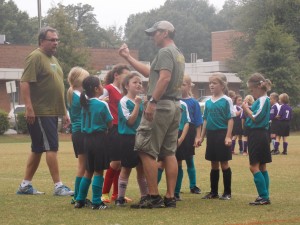 As real estate investors, it is not uncommon to get caught up in the hype of quick money and the rush when a big pay-day hits your bank account.  Truth is that getting a real estate operation off the ground is no different than another investment portfolio or business that most often requires a methodical program of learning, change, and reinvesting of profits before getting the momentum rolling into a consistent cash flowing machine.   Most of us hit the same wall during year two to four where a lot of hard work has gone into our investments -yet the money and wealth just doesn't appear within reach,
Often we underestimate what we've created in our investments and lack conviction in our education with the early headwinds (usually) because we are not moving as quickly and don't see those large big pay-day checks appearing like what we've heard from others…
I've spent the last few days reflecting a bit on how my rental portfolio and hard money lending operations in Charlotte, North Carolina are starting to show solid forward progression after digging out of our local real estate depression that hit us head on in late 2008 and through 2009.   My initial thoughts were filled with some disappointment in all honesty.   Even I get down on myself (at times) and when I see others whom appear to be 'moving and shaking' in the World of Real Estate, I question my own tactics.
Crazy huh!?!
You see we all face questions of concern and doubt at times.  Upon further analyzation, I realize that I have been practicing exactly what I've been preaching as we've all been re-trenching and adjusting to our new real estate investing climate.  Money is being made everyday.  We just need to be cautious, tread steadily, and not over-extend (at least till our business models are proven).  Back at the beginning of 2010, I posted "A New Year & More Challanges"  where i discuss issues and opportunities with a link to my outlook for the year too.
What you will consistently find in my postings was to shed unproductive debt, renegotiate old terms, focus on solid cash flow investments (such as residential rentals), and focus on niches with merchandising real estate for earning a living.  Go slow and perfect your operations.  Looking back I know realize that over the past 2 1/2 years, I have practiced exactly what I've advised.  Shed debt, renegotiated the old terms, steadily added rentals, and have rebuilt the hard money lending operations with solid consistent growth over the past year.  Has any of it been easy from a big picture standpoint. Certainly not -as it's been a lot of work especially when compared to the go-go days of making money in real estate.
Let's just look at my rental acquisitions:
Owner-Financing -acquired one duplex discussed in this article: Wholesaled Owner Financed Deal
Foreclosure Auctions -acquired 5 rentals
REO's Listed on MLS -acquired 2 duplexes
Now some may say buying 11 residential rental units is a lot -others may say wow -that's nothing.  For me I'm happy -the goal is moving forward with action -right?  You see there is a lot behind all these purchases in potential (some already achieved) from the acquisitions.   If I told you that the majority exist within NoDa and the Oakhurst neighborhood, that provide an unending supply of my favorite resident market -qualified creative loafers.  While the remainder are in emerging markets with great appreciation (both in rental income and valuation) potential.   You see I didn't just go buy anywhere.   I bought in my target markets where I believe there will be greater appreciation than the average Charlotte, NC neighborhood and my ideal qualified residents can be found.  Check out my some of my thoughts on this in "
Rinse & Repeat
".
–
My point is that I have slowly built up my rental portfolio over the past few years by taking advantage of the distress in the real estate markets.  In my opinion, buying at prices not seen since the mid-90's and prices that will see 'forced appreciation' (at least for the best opportunities) -which is quite different than natural appreciation rates.
.
I suggest you do as I -pull out your financials (balance sheet and P&L) and review where they are at with compared to this time last year.  Even take note of what you know today (that you didn't yesterday) and make sure you're taking action to capitalize on that newfound education.
Making money with Real Estate is not making big bucks overnight; however, with continuous work, becoming a true master of your markets, and capitalizing (taking action) on your discoveries will result in a continuous wealth building machine that will provide the freedom, independence, and cash flow needs you seek over time.