Real Estate Investors:  The Foundation is Set -are You?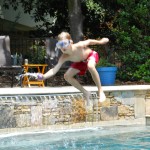 We are forming a bottom in the housing market in most areas of the United States and certainly in Charlotte, North Carolina.  Whether you listen to someone that says the markets great or the sky is falling, it's important to observe whom it is you're listening to, whether they're walking the walk, and there's consistency over time.  You see we can all get it right sometimes and have great book knowledge; however, it takes real life experience in one's craft (real estate being the topic here) over a decade plus for one to truly start to understand what it is their doing.
My opinions are formed on local, State, and National Statistics, mentors, fellow real estate peers, and just about any person I run into not only in Charlotte but several real estate markets around the country.   In Charlotte North Carolina, I started seeing to firming up of our local real estate markets back in July 2011.  What was blaringly obvious came from our hard money lending operations where wholesaler feedback was that the ability to wholesale properties was improving –but most prevalent was the ability for a 'rehab to retail' investor to not only survive BUT THRIVE!   I'm serious!  You don't know how many people I run into that look at me cross-eyed when I talk about this –and even scarier is when that person is a real estate investor.
One thing I have learned over the years is that I need to have the openness and willingness to change with the times –those that don't won't survive.  Simply look around you.   So with that being said, If you were a rehab-to-retailer in subprime or basic entry level neighborhoods –forget it.  Odds are those markets are challenged.  How does one know?  Simply look at the real estate comps.  Is there a healthy home sale market for the neighborhood?  With a high concentration of real retail home sales?  Foreclosures, REO's, Short-Sales should not consist of more than 30-35% max of the neighborhood home sales.  Nothing frustrates me more when I get a call about a real estate opportunity in a neighborhood where there's one REAL RETAIL SALE in the last 6 months with a ton of distress sales that have sold a little above and a little below this opportunity.  C'mon –let's not put our blood, sweat & tears into a home to hope and pray we can get a retail buyer.    Let's improve our odds by working neighborhoods where people who can afford homes want to live.   Let me repeat that:
"Let's improve our odds as real estate investors by working neighborhoods where people who can afford (to buy) homes want to live"
Now –I'm not perfect.  However, I have been an active real estate investor for many many years and I'm working my real estate markets doing business everyday –not just talking about it.  I will tell you the stats show the formation has been set, the active investors who are working it-know it, and you'll see the media will take another 4-6 months to really tout it.  It's happening.  The ball is now moving in the positive direction.  Sure –there are signs of froth here or there.   However, there is money being made everyday in real estate markets.  The sweet spots are at the opposite ends of extremes and during certain stop-gaps of entrapped stability (which is exactly where we are).
If you want it, stop talking, take some action, and keeps the odds of risk on your side of the investment.