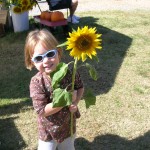 Working with a REAL Realtor that does more than just list a home on a Multiple Listing Service, is often the difference between success and failure when selling real estate in volume. I've been a real estate investor since 1994; however, it took the downturn in the Fall of 2007 before I really understood how key it is to have a professional Realtor.  One that knows how to market your real estate investment (or home) rather than just list it and hold a couple open houses.   I had listed a newly rehabbed (not to mention 1,000 square foot addition) house in April, 2007 at @$360k in the Wilmore neighborhood of Charlotte, NC.  The home was competitively priced, well layed out with good fit & finish, and located in a  premier spot for the neighborhood.
However something was wrong!
The house was getting traffic; although, it was weak for a spring market.   No offers came in the first 45 days!  To me that is a big red flag.   I like to price homes to go under contract in at least 60 days.   I believe there is an art to pricing a home -being careful to not overprice it but not to under-price it too. You see we were starting to see the first signs of weakness in our (Charlotte) housing market.   I called my listing agent and asked for his thoughts.   He saw what I saw.   Charlotte was still seeing good movement; however, Wilmore (a higher end emerging market for the city) was showing severe slowing with only one home selling and one under contract over $300k year to date.  His cadre of potential buyers (as this was a dominant Realtor for the neighborhood) had dried up or were not committing.  Looking back, only 5 over $300k houses sold (in Wilmore) during all of 2007 versus 10 in 2006 -when that price range was taking traction for the neighborhood.
As a result of our conversation, we promptly jumped in the car and viewed the 6-9 homes listed from $290k to $385k.   We looked (independently) for how the other homes compared in layout, size, fit&finish, neighborhood location (& potential issues), and price.   I asked Scott for his opinion on "If there were only two buyers for Wilmore in our price range over the next 3 months, what would we need to list our home for to get one of those 2 buyers?" That is a common question I use to this day -especially when its a buyers market.
Our number was the same:  $329K
Within two weeks, we were under-contract at $317k with the home being the 3rd to sell going into August, 2007.   Whew…. It was at that closing that I met another Real Realtor -Edwin.   He and I showed up earlier and had the opportunity to discuss the markets and his new foray into Real Estate Sales.   I didn't realize it till later -I had just met an emerging leader as a Realtor for my markets.  Most importantly: Edwin new how to market for homes and people -with a bent towards finding people that knew what they wanted in a home.
During the remainder of 07′ and into 08′, Edwin's name would hit my radar.  You see when I'm running comparisons in a neighborhood, I like to go back over a year and look at every sale (and withdrawal/expired) to view the listing and selling agent.  It doesn't take long to discover a pattern of 1 or 2 Realtors that are literally moving property. Edwin was coming up in every neighborhood I worked.  He is a Realtor and an integral part of my team that I rely on to this day.
Traits of a Professional Realtor:
Prompt, Professional, and Meets Commitments
Research's both the known and unknown
Leader as listing and/or selling agent for homes in the neighborhood
Walks the neighborhood, the homes, and knows the neighbors
Makes decisions based on both: scientific data and natural feel of directions sellers/buyers are making.
Markets themselves for their clients needs (both for sellers/buyers), not  just list a home
Markets the old fashion way by working:  Both via phone, writing, and being in the public.
Visibility: actively participates in neighborhood organizations, city events, professional organizations.
You see working with a Real Realtor is the difference between moving one's inventory and watching one's investment go nowhere.  If your into wholesaling and/or the rehab to retailing of homes, having a successful Realtor to market your homes is absolutely critical to your success.   One key factor of many -but just as important. Had my Realtor just guessed what that Wilmore home should go for or ignored the data -I could of easily sat on that investment for another 6-12months and sold for another $10-30k less like some of my competitors did…
This article is a continuation of: Rehabbing Houses: It's All About Doing your Homework.
Tyler McCracken – A Charlotte, NC Real Estate Investor.
June 6th, 2010