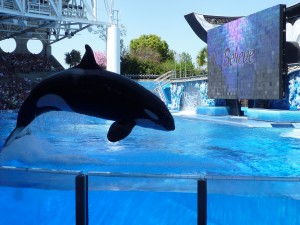 For those considering providing a private money loan, one needs to put some basic protections in the paperwork they create when funding a loan.   You see a loan as an asset is different than a direct investment in a piece of real estate. Rather than a set of keys and the right to occupy and/or lease said land,  a lender obtains a promissory note and a Deed of Trust (or mortgage depending on your State).   Having funded hundreds of hard (or private) money loans in the Charlotte, North Carolina market,  I can tell you there are many items to learn; however, the fundamental points I highlight below are absolutely essential to protecting your asset.
Before you even consider lending money,  you need to find a seasoned real estate attorney experienced with investor funding on real estate, obtaining good title examinations, and a code of ethics that will protect you from the unknowns.
I will also state that one needs to learn the fundamentals of qualifying a potential borrower and the underlying collateral-real estate.  That is another topic.
The idea of this topic came from the clear misconceptions that are out there with regards to whats important.
I would recommend that you have your attorney create your promissory note and deed of trust.   It is essential that on that deed of trust that you've got the essential elements to enforce it.  This is not a Do It Yourself Venture.
This list is absolutely essential:
Deed of Trust (Mortgage) -recorded at County Register of Deeds
Promissory Note
Regulation Z, RESPA, and/or any other State or Federal requirements (disclosures) depending on whether your providing an owner occupied loan or investment/commercial loan
Mortgage Title Insurance
Fire Insurance (with 1st year's policy paid at funding/closing)
HUD-1 (signed and complete)
I've sited just the bare essentials –as I would have to provide you with an extensive manual to feel as though you've got the tools to profit and protect yourself from here on out. AGAIN -I would recommend that all loans be funded with the use of a Real Estate Attorney and/or qualified Title Company.   NO KITCHEN TABLE CLOSINGS!!!
This is just the start.  One needs to know and/or ask on how to interpret a title policy (with its exceptions), identify the proper fire policy needed for the specific project/property, interpret lot lines and building placement with and without a survey, and most importantly stay within the laws of both the State and Federal interpretations to avoid any predatory or usury issues.
Providing private money loans can be a profitable business adventure; however, it to  is filled with landmines.
Here's another angle: Taxation.   With the concept of lending one can achieve the benefits of a monthly cash flow stream: however, not depreciation (as we see with actual investment property ownership) to help offset income.  Just one thought.
It's important to educate yourself on all issues that one faces before leaping into…   As I often say:  It's easy to get into an investment -it's a whole nother story getting out of it!
Now go out there and make educated real estate investments….
By: Tyler McCracken -a Charlotte, NC Real Estate Investor