Originally posted by Tyler McCracken on 10/11/2009 on www.askthelandlord.com
A Way To Wealth With Rentals: A Tale of Landlording That Anybody Can Replicate.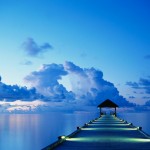 I remember the day like it was yesterday -February 14, 1994. That was the first day of my career as a landlord in Charlotte, NC.
Roughly a year earlier I had bought that home to live in as if it might be forever; however, I'd also somewhat bought it with an eye towards becoming a rental. Had I to do it over again my first home would have been a duplex though.
With that said, I had screened and moved in a great resident (ended up staying about 5 years). Around the 1st of March came and so did a rent check with the process repeated in April and then May….. I thought to myself that I needed a 100 of these rentals as this was fantastic and surely the road to Independence.
Now this was no special deal. I had bought the home via a Realtor through MLS. It certainly wasn't a wholesale purchase but one might say it wasn't full retail either. I had bought the single family home 3 bedroom and 1 bath brick home for @$62k with almost 100% financing on a 30 year fixed rate of 7.5% in 1993. My Principal, Interest, Taxes, and Insurance (PITI) payments ran @$475 per month on the $60k loan. I had less then $3k in rehab into the home (since its purchase) and rented in @1 week for $625 per month. With just a $150 per month positive cash flow at that specific moment, I was ecstatic.
Truth be told I've glossed over my commercial credit background and my screening ability of a resident. Filling an empty home with a qualified applicant is one of a few keys to success in landlording and failure to do so…, well you understand -results in what I've seen repeated over and over again -A certain level of misery, lost money, and perhaps foreclosure and/or even bankruptcy.
The other part is the cash flow is thin especially if one factors that over time vacancy, repairs, and maintenance costs can average up to 25% of one's rent. You do the numbers –she'll be tight. Not saying that one doesn't play the odds of risk –assuming one truly understands how to weigh those risks. What I am saying is cash flow is king. If it isn't coming from an empty rental(s), then one had better have positive cash flow in other investments, business, and/or job endeavors not to mention adequate cash reserves.
But I digressed…..
This is a deal -that anybody that can qualify for a fixed rate loan can do. You see today, I'm on my FOURTH resident after 16 years!!! HINT: "Slowing the Turn" of residents is the key to landlording and a sure-fire way to increase the compounding of your wealth generating machine: rentals.
Today that resident is paying $750/mo and my PITI payment is $490/mo. Not to bad. Now let me share some other numbers of the deal. I added $100/mo in extra principal payments for 19 payments between 2002 and 2004. Kicked in two extra $500 principal payments in 2004 too. Have you booted up your amortization tables yet? The net effect of making payments (with those extra principal payments) for the last 16 years is that I owe @$31.5k on that original loan today. If I hadn't made those extra payments the balance today would be roughly $42.5K. Not bad for a home that had a $60K loan on it originally! Almost 50% of the debt has been paid off –just imagine if I'd automatically added just $50/mo on the payments from the beginning or even $100/mo for extra principal to today?
Have you calculated that in your amortization calculators? No? Why not? If you really want to insure your odds of success, freedom, independence, and wealth, YOU WILL NEED TO TAKE ACTION all the way along the path of life. If $50/mo in extra principal were added all along the balance would be @$22.9k and $100/mo would be @$3.2k. WOW! Can you achieve one of those goals? Perhaps you could start today with an existing loan you may have now. Makes me wish (NOW) that when I set this up 16 years ago on auto bill-pay I had done so. The power of compounding is absolutely amazing. Make sure it always works for you and not against you!
So here I have a rental that I paid $62k and owe @$31.5k. Paying the minimum PITI will result in a free & clear home in less than 9 years. I've probably have put a total of $10k into it from the beginning. It's been rented almost the entire time so it's not been a drag (i.e. having to take money from elsewhere to pay the mortgage or other daily operating expenses). ).
WHAT IS IT WORTH?
Despite the pullback we've seen, the home is worth today what traditional (old school) fundamental rules say it would be worth. Traditionally, homes double in value every 16-18 years.
The home is conservatively worth $125k. Not to bad? $125k minus $10k (out of pocket costs) minus $31.5k (mortgage) and $83.5k is the equity. Calculate the Return on Investment over 16 years on $10k cash investment. Remember: the residents have made all the mortgage payments and maintenance expenses costs over the years.
Regardless of the return do you think you can achieve this? I do.
Imagine having 5, 10, or even 15 homes set up like this. Now, imagine if you had added just $50/mo on them all or even just $100/mo on one or a few? Talk about wealth.
You see the difference between creating wealth and not is really simple. It is called taking ACTION. Believe me this is not a special steal of a deal nor extraordinary great financial loan either. We could argue that I should of refinanced the loan for nothing else but for saving at least 1-1.5% in an interest rate. Stay Focused. Keep it simple. I went out and bought a bread and butter working class home. Didn't Over-leverage it. Didn't continue to refi and extract equity and thus perhaps extend the loan payoff date. Have a Fixed Rate Loan. Haven't pushed the rents.
Through the power of compounding I've turned $10k into $83.5k in 16years. It is in excess of a 17.5% annualized return. Now I don't want you to focus on that number if it appears large (especially when one is comparing to average returns of stocks/bonds). You see far greater returns are achievable –in fact 15% is my minimum goal not including appreciation. That is a whole nother discussion though! Rental property investing in Charlotte, North Carolina has been a good deal.
The Point is….., Everyone can do this! Take action. Buy a good rental home. Get a good loan. Manage it. Forget about it and don't eat the equity. Years later you'll have a balance sheet that will make you happy.

Take the Blinders off… Make an Educated Decision…, and Pull the Trigger. Just Do It!