Stabilization in Real Estate Creates Growth Investment Opportunities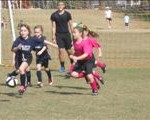 As a practitioner of my craft:  Real Estate Investing,  I often get incensed at how the media (press) can get the facts so wrong.  Truthfully,   most of the time they do have it right; unfortunately,  their reported statistics are macro in scope by reporting the national averages and will have a delayed effect in reporting as they have to wait (typically) 3-6 months (accounting for adjustments) to report changes in the trends.
Anyone who know's me or has read my articles, knows I tout myself as a Value Investor -not just in real estate,  but stocks,  bonds,  mutual funds,  business, etc.   However, when a niche that one invests in starts to show positive indicators of growth -it's only prudent to up the ante in those niche's and ride the growth trend up.  From a diversification standpoint,  I am value oriented.  However, when gas &  oil stock/mlp investments went into a new cycle of growth over the past 2 years,  I let my value investment buys during the 08/09 stock market drop run up while from a value standpoint -one could argue its time to get out. It is another article,  but I am a big proponent of taking profits off the table too and re-diversifying (deploying) so as to minimize any downdrafts.
So why do I bring this up?
Since August 2011,  we have seen a solid formation in our local real estate market of Charlotte,  North Carolina.  In fact professional real estate investors that I know around the country are seeing the same thing.  Sure some area's experienced the upward solidification 3-5 months earlier,  some are 3-5 months behind,  but for the most part it is happening.  If you disagree,  perhaps it is you that is wrong.  If your not happy with your present situation,  I ask of you to take down your guard,  remove the blinders,  and consider that your missing the boat.  After-all,  I have nothing to gain here -we will not require you to pay $39.99 to read my rant for today.  🙂
Look around.  Drive around.  Get out of your old patterns.  Who is out there doing it and how?  This does not take rocket science;  however,  to be a true practitioner -you'll have to continually strive to be a craftsmen of your trade.    Winging it -will not get you to your endgame.
For those who have been on top of their game, they have been rewarded as of late.   As the growth phase enters early stages,one can buy at yesterday's ranges but sell at today's accelerated rate.  Which means bigger spreads and profits.  Then as others pile in the margins get squeezed as an overall average while the market shakes out.   We've had our quick spike with more investors  piling in the boat -as of late.
What's next?
Don't know?   I hinted in my article: Real Estate Investors: The Foundation is Set are You?  in the last two lines: "However, there is money being made everyday in real estate markets.  The sweet spots are at the opposite ends of extremes and during certain stop-gaps of entrapped stability (which is exactly where we are)."
So What are you doing today to make tomorrow a better day?
For a refresher,  re-read my article:Real Estate Investors:What is Success?