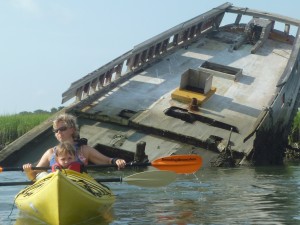 Sometimes one just has to step back and put the realities of it all into perspective. Yes -there are serious headwinds against us in the world of real estate.  Yes -the finance (lending) industry is on its heels (too) & effectively correlates to our ability to buy and create liquidity in our real estate operations.  We are into the 2nd half of the 2010 Year and FEAR IS EVERYWHERE. The majority of people are afraid for their jobs, an underwater (over-leveraged) home, inflation, deflation, terrorists, our administration, a double-dip recession (or perhaps depression), if not all out Armageddon.
I meet with two investors the other day that are at complete opposites with their perspective  real estate investing plans; however, both had a positive outlook on what it was they are focused on and excitement towards the future.  How refreshing. I always believe in reflecting on one's conversations -to revisit the conversation and learn from others lessons.  These two reinforced the the thoughts for my future actions and this article.
I believe all real estate is local and while most area's are depressed we are all at different stages of the down/sideways/upwards cycle and varying degrees of appreciation or (more than likely) depreciation. I've been saying since the beginning of the year that for Charlotte, NC now is the time to start buying and the true 'blood in the streets' would occur this Fall/Winter 10′.  Foreclosure, REO's, and even private owners are becoming aggressive.
I am a contrarian value investor -a title that I think most of us real estate investor that buy at some discount to value model can relate to.    For a quick synopsis, read:  "Contrarian Value Investing".   In the stock market, I like to invest in large blue-cap dividend paying stocks.   Often, I pick a time of year to see what industries underperformed the market.   I want the top 2 worst performing industries.  I look for solid dividend large-cap stocks that are facing cyclical business headwinds -that otherwise are performing but short-term, are out of favor.   Often I find 2, 3, 5 years down the road, I can achieve above average returns from appreciation and re-invested dividends in a company I maybe able to passively own forever.   Over 5-8 years (with this method), I can have a well rounded stock portfolio with diversification among multiple blue chip stocks in multiple  industries.   Of coarse as in real estate, one must monitor their portfolio  and make adjustments as necessary.  When an investment is not be performing and/or most appreciation has been captured (Rinse & Repeat) consider reinvesting elsewhere to continue the above average returns.
So your saying: "I thought this was a REAL-Estate Blog?"
Folks -what industry is at the bottom of the pile? REAL ESTATE! For investors, buy it direct (and not passively with stocks).
Do you see where I'm going with this?
I'm not going to go into an analysis of some 100 different economic and/or social indicators (although I can) to defend my position -not to mention it would take a 100+ page thesis to complete.  What I will say is this.   Everything cycles.  Those cycles often change in direction at extremes.   Am I calling a bottom. Nope –very difficult to do and locally probably won't see till Spring 11′ at the earliest. However, timing doesn't work over the long-term so average in over the next few years.   Money is cheap and you do not fight the FED. Yes, it will take a while to get through this. Yes, it maybe hard to do it in great volume; however during great disruption and uncertainty, wealth is created.
People who take action especially while the majority are paralyzed, will find great wealth with a disciplined plan.
Focus on being paid to wait -especially if one doesn't have a lot of other free positive cash flow.  Focus on financing -owner financing may just be the ticket.  Focus on only buying what you can handle -maybe just 1 (or 2-5) good buys per year is all that's necessary to average in.   Focus on action -not educating yourself and/or buying will only stall the future.  Read my "Landlording Anybody Can Replicate" -had I not taken action, I may not own any real estate investments today nor my first purchase which still has positive cash flow and (real) equity to this day.
Can it be scary out there? Sure it can! However,  it depends from which perspective your looking from.   As a contrarian,  I want to take action when most are not. At some point in the future a large percentage of those who are running in the other direction will come back.   Despite the headwinds -it's actually easier to buy today (versus that day the masses return) and it's when the wealth is created.
August 21st, 2010